Welcome to Quartier Zukunft
Q110 – the "Deutsche Bank of the future" becomes "Quartier Zukunft." Enter in and network with experienced experts, successful start-ups and your preferred advisors. Enjoy events and workshops where you get to know banking, the capital and much more besides in a completely new way. Or simply relax in our Q Café or Urban Garden and enjoy a quiet moment away from your hectic everyday routine.

Please note:
Due to the additional corona rules to contain the pandamic, the Q Café is temporarily closed. Additionally or CoWorking Spaces & Workshops and KidsCorner are not available during this time. We ask for your understanding. Stay healthy!
Your Quartier Zukunft Team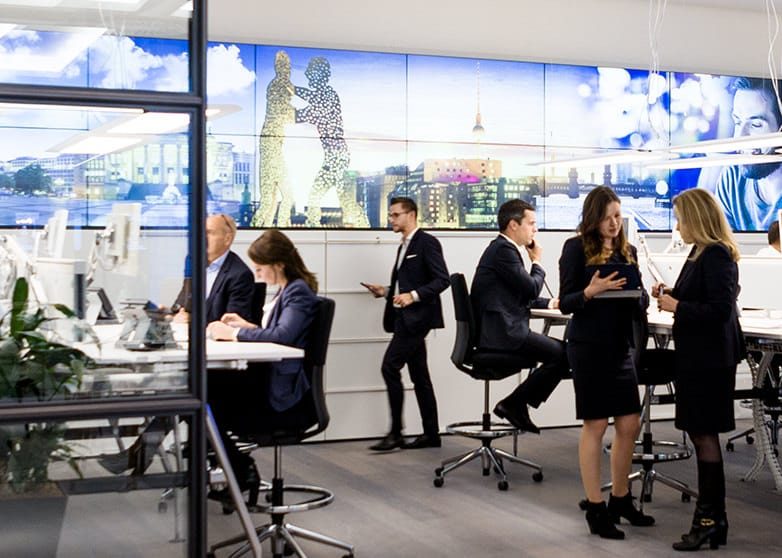 Get to know us

Our concept, shared ideas, your benefits.

What you can expect in Quartier Zukunft
More innovation and coaching, more inspiration and community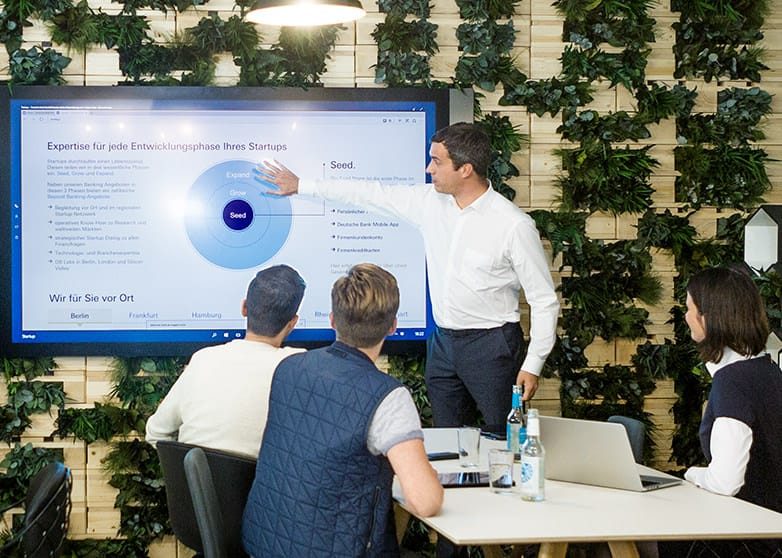 What awaits you in Quartier Zukunft
Nadin Chucher (Director of Quartier Zukunft) on the sales spaces of the future.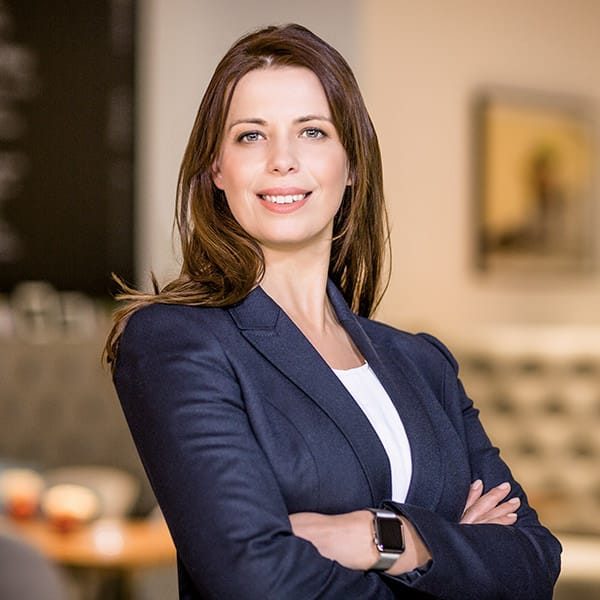 What do you expect of your bank?
Probably not that which you receive in Deutsche Bank's Quartier Zukunft. Things are different here. Above all, much of what you see is at an advanced stage of development, showing how banking can look in the future. As digital as necessary, as human as possible! This is what we provide as a team. This is what I am responsible for as Director of Quartier Zukunft.
We aim to create the conditions for a financially healthy future and to support you with our experts' knowledge. All in an innovative and inspiring environment.
Get to know us. We look forward to meeting you!
Yours, Nadin Chucher
Director, Quartier Zukunft